Aarne Linden
About Me
Olen Vantaalainen, vuonna 1986 syntynyt äänikirjojen lukija sekä teatterintekijä, eli tarkemmin: äänisuunnittelija, ohjaaja ja käsikirjoittaja. Opiskelen parhaillaan teatteri-ilmaisun ohjaajaksi Turussa ja valmistun vuonna 2025.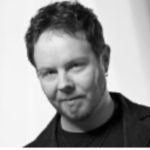 Aki Räty
About Me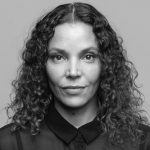 Amira Khalifa
About Me
Olen Teakista valmistunut näyttelijä. Näyttelijän töiden lisäksi olen tehnyt säännöllisesti äänitöitä viimeiset 20 vuotta. Paljon TV- ja radio mainoksia, erilaisia spiikkejä, dubbauksia. Luen myös äänikirjoja ja laulan.

Andrew Scarborough
Agency - Yakety Yak
About Me
Available To Record Remotely. Smooth, candid and dynamic with a very subtle hint of Yorkshire. He is best known for his roles as Graham Foster in 'Emmerdale' and Tim Drewe in 'Downton Abbey'.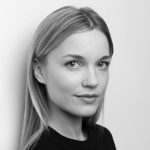 Anna Böhm
About Me
Olen Anna Böhm ja valmistuin teatteritaiteen maisteriksi 2021. Olen kokenut ammattinäyttelijä ja äänitöiden tekijä. Olen lukenut useita äänikirjoja vuodesta 2018. Lisäksi olen spiikannut useita TV- ja radiomainoksia.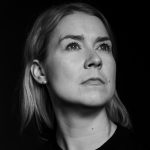 Anna Korolainen Crevier
About Me
Olen näyttelijä (FIA) ja teatteritaiteen maisteri, joka työskentelee äänikirjojen ja teatterin parissa. Puhun kotikielinä ranskaa, englantia ja suomea.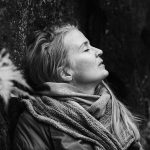 Anna Saksman
About Me
Olen äänityöläinen ja ääntäni voi kuulla mm. Veikkauksen ja Talma Skin mainoksissa. Vuonna 2022 voitin äänikirjanlukijapalkinnon Storytel Awardsissa ja olen lukenut yli 100 äänikirjaa.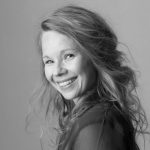 Anna-Riikka Rajanen
About Me
Olen Taideyliopiston Teatterikorkeakoulusta 2015 valmistunut näyttelijä, ja olen tehnyt äänitöitä monipuolisesti niin mainoksissa, piirretyissä kuin äänikirjapuolellakin. Tykkään myös laulaa (ääniala altto-mezzosopraano).

Annabel Baldwin
Agency - Yakety Yak
About Me
Available To Record Remotely. Our girl next door, London born and bred Annabel graduated from ArtsEd where she studied acting for film & television. Annabel originated the role of Moaning Myrtle in the West End's hit sell-out show 'Harry Potter and the Cursed Child' and subsequently played Delphi Diggory the following year. More recently, Annabel starred in hit Edinburgh Fringe show 'Wild Swimming' as Oscar, which continued its run in the Bristol Old Vic after the Fringe, and will be back in theatres in August 2021!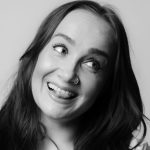 Anni Turunen
About Me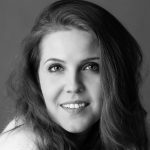 Anni-Maija Koskinen
About Me
Olen laulava näyttelijä Helsingistä. Äänityöt: dubbaukset, äänikirjat, spiikit, voice-overit ja pelihahmot.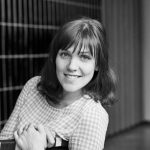 Anniina Piiparinen
About Me
Olen laulutaitoinen ammattinäyttelijä ja tanssija, ja kokenut äänitöiden tekijä. Olen spiikannut useita radio- tv- ja nettimainoksia, ja olen ääninäytellyt audiopelissä.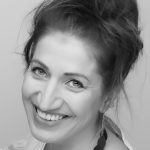 Annina Rubinstein
About Me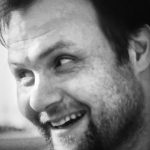 Antti Jaakola
About Me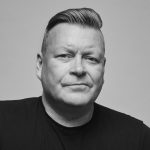 Ari-Matti Hedman
About Me
Olen Ari-Matti Hedman, näyttelijä FIA. Minulla on runsaasti kokemusta äänitöistä: dubbaus, äänikirjat ja mainokset.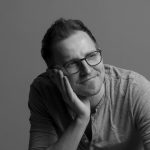 Ariel Neulaniemi
About Me
Olen kaupallisen radion ääniammattilainen; muusikko, juontaja, toimittaja ja Isä. Kanavan kahdesti järjestetyissä yleisöäänestyksissä sekä suosikkijuontaja että kaikkien aikojen suosituin juontaja.

Bronagh Waugh
Agency - Yakety Yak
About Me
Available To Record Remotely. A cool and contemporary Irish voice with a sexy twist, Bronagh was born in Coleraine, County Derry, Northern Ireland and is probably best known for playing Cheryl Brady in 'Hollyoaks' on Channel 4. She also speaks fluent Thai and used to present MTV Asia in Bangkok in both English & Thai.

Carmen Squire
Agency - Yakety Yak
About Me
Available To Work Remotely. A very popular, contemporary, cool and friendly sound.
 One of our busiest women, Carmen is versatile and quick. She can go from 'Essex Hairdresser' to 'Lady Who Lunches' via 'Frustrated Saucy Housewife' – all whilst sounding simultaneously sexy, professional, authoritative, urban, cool, lively, friendly, pissed off or moody. Regional US accents, a great singing voice (she's a professional musician and songwriter) and a half decent impression of Jo Wylie (or any other DJ for that matter) to boot. Oh yes, directors will be pleased to know she's also telepathic.

Charlotte Avery
Agency - Yakety Yak
About Me
Available To Record Remotely. Silky smooth delivery with a hint of raw huskiness. All singing, all dancing, Charlotte quotes her career highs as having tea with Dot Cotton and winning a gold medal at the Gay Games in New York. Her career lows include falling off stage at the Dominion during a performance of 'Grease' and losing her hair extensions on set in Lithuania.

Christine Bottomley
Agency - Yakety Yak
About Me
Available To Record Remotely. A regular face in film, television and theatre, Christine is a versatile actress. In television she has been in a range of shows, including 'Fearless' and the Emmy winning hard-hitting drama 'The Street', as well as BBC One's 'In The Club' in which Christine played the lead role of Vicky. In film, Christine's performance in 'The Arbor' meant she was nominated Best Supporting Actress at Critics Circle Award, and her radio work saw her win Best Actress in the BBCs prestigious Audio Drama Award in 2014 for her role in 'My Boy'. Christine has a young, bubbly, expressive and versatile Northern sound.